Luggage Transport and Mail
Sometimes it is important to lighten your load, whether it be as a result of injury, fatigue, or desire.  You may discover along the way that you don't need as many things as you brought, or don't want to carry them the entire route.
There are a few very helpful options to keep in mind along the way if you feel you might need to lighten your load a bit.
There are private companies that will transport your baggage to the next stage and the Correos (post office) offers luggage transport and postal services.
Daily Luggage transport on the Camino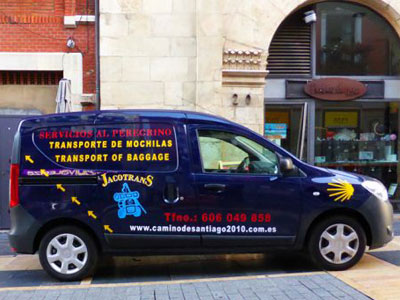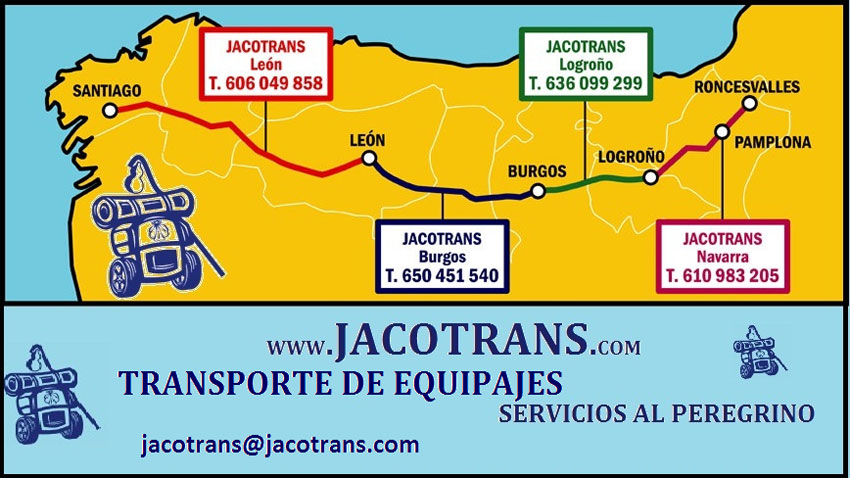 Jacotrans is a well-established company that has been transporting pilgrims backpack and luggage since 2006. They are knowledgeable and reliable which has helped to grow their business and ensure their customers receive their packs at the end of their long days walk.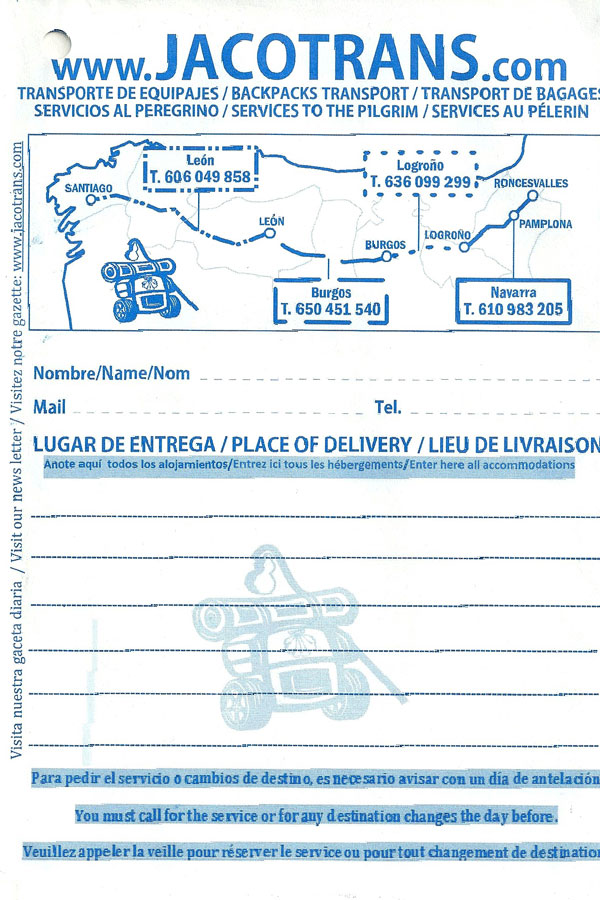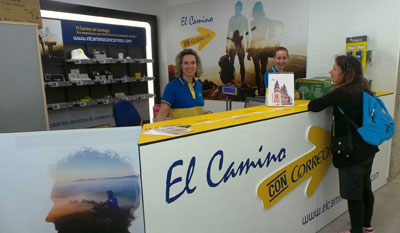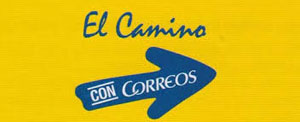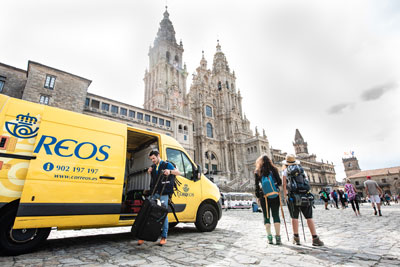 The Correos (state-run post office) has become a huge support for pilgrims along the Camino.  They offer a variety of services that the pilgrim can benefit from along the entire way at reasonable rates. 
Mail services to accommodate so many needs.

Mail your extra luggage ahead to Santiago and pick it up there when you are finished the Camino.
Mail ahead raingear, vitamins, luxury items etc so you can have them there. 
Pick up items you mailed ahead. Assess if you'll need to carry them for another week or so.  If not ship them ahead again.  Eg: raingear, makeup, nice clothes for city exploring, razors etc.
Mail items ahead to Santiago you realized you don't need as a result of overpacking.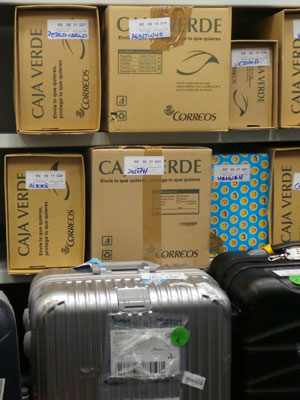 The camino by bike
The Correos can help.